Consultant Medical Oncologist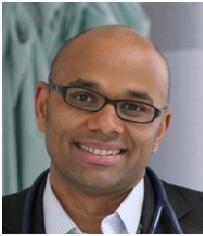 Personal Profile:
I am a consultant medical oncologist recognised both nationally and internationally as an expert in cancers of the thoracic cavity, which includes lung cancers, thymus cancers and mesothelioma. I also have an interest in genetics and cancers that may run in some families.
I trained at Monash University in Melbourne between 1991-1996 (MBBS). I obtained my Fellowship of the Royal Australian College of Physicians in 2004 (FRACP). I completed a PhD through the University of Melbourne in 2008. I undertook a post-doctoral fellowship at the University of Toronto and under the mentorship of Professors Ming-Sound Tsao and Frances Shepherd, two internationally acclaimed lung cancer researchers. I moved back to Australia in 2010 and am heavily involved in both basic research within a laboratory and clinical trials. I am the head of the Lung Oncology Clinic at the Austin Hospital.
Achievements:
I was awarded a PhD in 2008 for research focusing on genetic expression in melanoma. I received several awards for this work including Merit Awards from the American Society of Clinical Oncology (ASCO), the largest oncology organisation globally, as well as from the American Association for Cancer Research (AACR). During my fellowship, I also received several merit awards and two Canadian Young Investigator Awards. I have published over 30 peer-reviewed manuscripts including in prestigious journals such as Cancer Cell, Lancet Oncology and Clinical Cancer Research. I am an editor for the Journal of Thoracic Oncology, the major lung cancer journal. I frequently am asked to review manuscripts for journals such as the Journal of Clinical Oncology and the British Journal of Cancer.
I was selected to be a committee member for the ASCO Lung Cancer Scientific Panel from 2013-2016. I also chair the Australian Lung Trials Group Lung Cancer committee. Furthermore I sit on committees for the International Association for the Study of Lung Cancer (IASLC) and am on the Experts in Lung Cancer Panel for the Medical Oncology Group Australia (MOGA).
Appointments:
I have appointments at Austin Health and the Ludwig Institute for Cancer Research. I lead the Lung Oncology Clinic and I am the only oncologist in the Austin Family Cancer Clinic. This clinic also has outreach services at the Northern Hospital, Wodonga, Shepparton and Ballarat.
I am a basic researcher at the Ludwig Institute for Cancer Research. I currently hold grants to investigate both lung cancer and mesothelioma through the Cancer Council and the National Health and Medical Research Council (NHMRC). I have several PhD, post-doctoral and undergraduate students undertaking research through my laboratory program.
I am a committee member for the Austin Human Research Ethics Committee.
Your Treatment:
The treatment of cancer has become more focused on genetic changes within the tumour. This can allow treatments to be targeted towards a specific abnormality with the advantage of increasing the chance of the treatment working and fewer side effects. If the tumour does not have a genetic change, then chemotherapy, radiation therapy or combinations of the two may be used.
I will provide advice about the most appropriate treatment options in your case, as well as discussing all aspects of your medical treatment. Also, if it is appropriate, I may also discuss clinical research protocols.  These may involve new treatments that are in the process of being developed.
I believe in a multi-disciplinary approach to your care and will regularly liaise with other health professionals where appropriate, or at your request, such as a social worker or dietician.
I encourage you to ask questions no matter however minor they may seem to you.
How to contact me:
I can be contacted by phone, email or mobile at any time.
If I am away, I will be covered by another medical oncologist. Their contact details will be available  by phoning the rooms during hours or calling Sutherland ward (92741371) after hours.
Medical Reports/Insurance Claims/Travel Insurance etc.
Please send to 66 Darebin Street, Heidelberg 3084 to ensure that claim forms are received and dealt with promptly.